Story
Henkel launches second year of its Graduate Trainee Programme in the UK
Henkel UK has launched the second year of its Graduate Trainee Programme and is looking to increase the number of recruits to 20 across four departments in the business.
Last year, Henkel welcomed a total of 13 colleagues to its Graduate Trainee Programme across Adhesives, Beauty Care, Laundry & Home Care and functions such as HR and Finance. This diverse group of graduates have degrees in a variety of subjects and bring with them a great set of skills and knowledge.
In previous years, Henkel hired interns whenever they were needed in a business unit, meaning that they started at various points throughout the year. This meant that they often focused exclusively on their everyday responsibilities, resulting in little or no interaction with the wider Henkel group. This lack of connection between interns and other parts of the business sparked Sylvia Roos, HR Business Partner, to set up a Graduate Trainee Programme. The 2020 programme has been so successful that the company is continuing with it in 2021 and the job ads are now live.
Sylvia said:
"Having one intake of Graduates each year means we can  market our positions more effectively through Universities at the right time, when students are finishing their studies and looking for their first rung on the career ladder, which means we can reach the best talent. The Graduates we hire this year can expect superb hands-on work experience with real responsibility; access to LinkedIn Learning playlists to support their development; Career Spotlight Talks with senior Henkel colleagues; and offer 6-8 rotation days in other areas of the business.
Our aim is to give graduates a well-rounded and structured experience that means they desire to work for Henkel again in the future."
The Graduate Trainee programme includes:
Starting as a cohort in September with a Welcome to Henkel Session
A clear development path – LinkedIn Learning Playlist for self-development
Career Spotlight sessions
Rotation days to other teams or functions
Presentations nearer the end of the year to either local Management Team, Executive Committee, or Regional Management Teams, to increase visibility and for development
At the end of the year, graduates will be invited to join the LinkedIn Alumni Group, where they can keep in touch with Henkel and see any vacancies we are advertising.
After speaking with some of the hiring managers, it is clear that the programme is a great opportunity for graduates and that it can benefits Henkel teams:
Carole Scott, Head of Corporate Communications, said: "It's hard for graduates to get a foot in the door when it comes to that essential first job. So, giving someone that chance to get useful and relevant experience on their CV is a good thing for Henkel to do. A graduate trainee programme is a great way to test out whether a certain career path is the right one – committing to a year is easier than committing to a permanent contract."
Rachael Rowland, Head of Marketing, Beauty Care Retail, said: "We are always looking to build the talent pipeline in our team and have really benefitted from welcoming graduate trainees, who bring fresh perspectives, an inquisitive nature and the first-hand market knowledge that's indispensable for some of our younger brands."
We had the opportunity to interview some of our 2020 cohort, who gave us an insight into their application processes and their first few months at Henkel.
What made you want to work for Henkel?
"I have always been attracted to the fast pace of FMCG marketing and this, alongside the opportunity to work with such renowned brands, initially drew me to Henkel. As I read more about the company, I was impressed by one of their new initiatives, 'digital upskilling', which gives all employees the opportunity to build their digital knowledge." Tanika Bains
"Henkel is one of my favourite companies because it has an international reputation and its brands are famous all over the world. What I particularly love about Henkel are its diverse global team and inclusive culture, which allow me to apply my creativity to develop ideas and make a positive impact in the company." Andrea Quercio
How did it feel being successful, given the uncertain time?
"I actually teared up a little when I heard the news. It had been a very surreal few months in lockdown so knowing that I had an exciting new job starting soon was incredibly uplifting." Sophie Herrmann
"I was so excited, as any graduate would be, with my first job – especially given that we were in the middle of a global pandemic!" Tanika Bains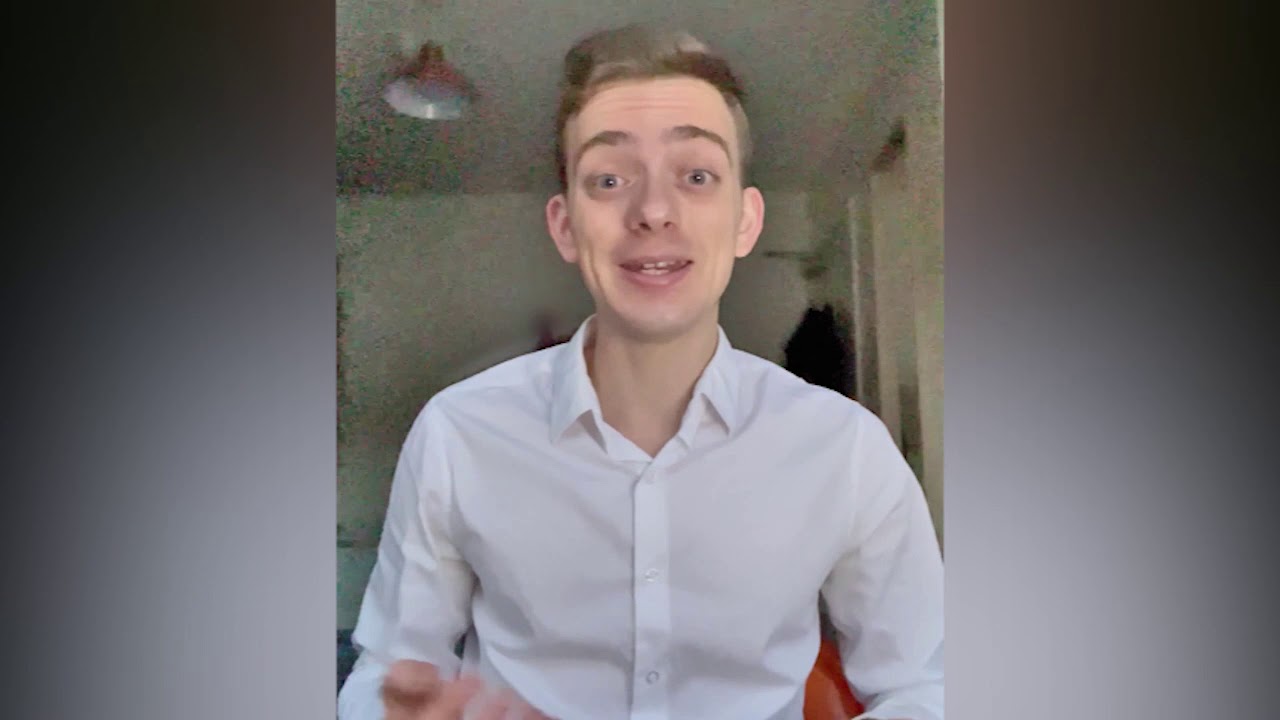 How has it been working at Henkel?
"I have really enjoyed my first few months at Henkel. What struck me on the first day (and what I have been seeing ever since), is how invested the people around me were in my growth." Tanika Bains
"The first word that comes to mind is autonomy." Sophie Herrmann
"Working at Henkel has been amazing, I have already learned so much. The best part of my job is that I take ownership and get to work on many projects, which makes every day different. The work environment is great and open and allows me to free my creativity and develop my ideas." Andrea Quercio
How has it been working during a pandemic?
"Good and bad. I do believe working from home can boost productivity, but I am missing the day-to-day interactions with colleagues."  Sophie Herrmann
What do you hope to get out of the graduate traineeship?
"I think that graduate schemes allow people to ease the transition from university life to the working world and give a good foundation to a successful career, especially when the graduate scheme is in a globally recognised company. I'm hoping that Henkel will be able to provide me with the network and skills that leads to a successful career." Adam Corbett
A warm welcome to the first group of Graduates who started new roles in 2020:
Adam Corbett, Graduate Key Account Management, Laundry and Home Care
Tanika Bains, Graduate Marketing Assistant, Laundry and Home Care
Max Cresswell, Graduate Marketing Assistant, Laundry and Home Care
Sabrine Elattaoui, Graduate Sales Controller, Laundry and Home Care
Taylah Lowe-Allen, Graduate Corporate Communications Assistant, Corp. Communications
Precious Adekoya, Graduate HR Operations Assistant, Human Resources
Emma Postlethwaite, Technical Customer Service Graduate, Consumer and Construction Adhesives
Sophie Herrmann, Graduate Marketing Assistant, Consumer and Craftsmen Adhesives
Andrea Quercio, Graduate Marketing Assistant, Consumer and Craftsmen Adhesives
Charlotte Bailey, Graduate Marketing Assistant, Consumer and Craftsmen Adhesives
Melanie Thiex, Marketing Graduate, Consumer and Construction Adhesives
Isobel Mortimer, Graduate Marketing Assistant, Beauty Care Retail
Alice Bateman, Graduate Marketing Assistant, Beauty Care Retail