Poly Color Tint
The Poly Color Tint dye is our specialist for long lasting, natural looking colors with guaranteed 100% gray coverage!
Enriched with a keratin hair enhancer, it provides the hair with the keratin intake and provides an anti-damage protection.
For powerful hair that looks silky and healthy.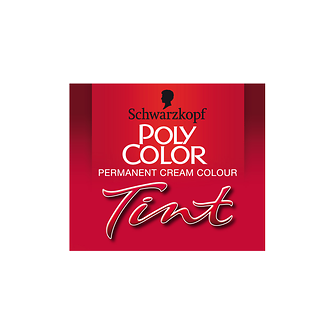 History
In the course of the past 60 years Poly Color has become a big, successful brand present in over 20 countries. The brand remained faithful to the concept by which it was founded:
Improve the way you look, in your home.
1947: Launch off the first POLY COLOR home colouration product. A new era begins.
1951: The next revolution: Cream hair colourants and bleaches. Home usage gets safer.
1956: Another break through- POLY COLOR launches the toning shampoo- a colour which hides the first signs of grey hair.
1978: POLY COLOR launches a Mixing Lotion instead of a difficult to use activation powder- home colouration becomes even easier.
1995: POLY COLOR promises the 100% grey coverage.
1999: Taking care about the hair POLY COLOR develops formula enriched with Proteins for stronger hair.